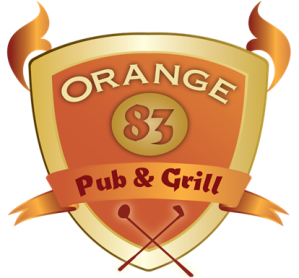 The Orange 83 Pub and Grill can comfortably accommodate more than 200 people inside for table service. The design is a combination of restaurant and banquet facility and also allows for service on our outside patio. The regular menu contains a variety of delicious soups, salads and sandwiches and a more extensive catering menu is available for groups. We also offer daily specials. The restaurant also features a large bar area and 10 HD televisions making it the perfect place to catch the game before or after your round. Open 7:00 am for breakfast and lunch every day with a customizable dinner menu available for group reservations and Lodge Guests when dinner is booked in advance. The Orange 83 is a great place to grab a bite to eat before your round, or to enjoy a post round refreshment.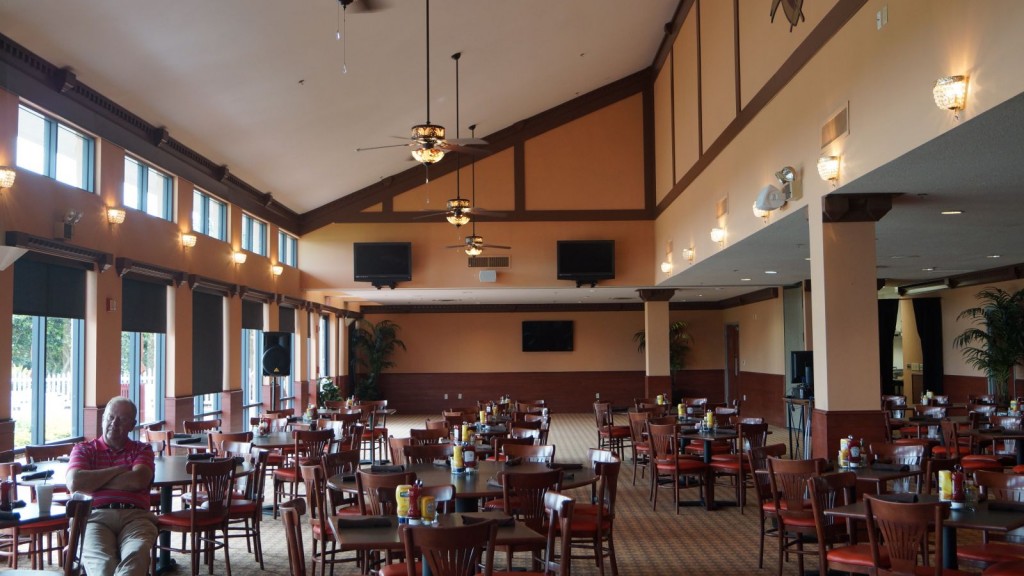 The Orange 83 also offers customized banquet programs as it is a great place to hold a special event or meeting. We can accommodate a wide variety of groups. Our friendly staff will make sure that your event is one to remember.
Viewing Your Favorite Sporting Event After Golf Has Never Been So Much Fun!
OCN has HD Flat Screen TV's, for a choice of 8 different viewing areas.
Watch your favorite sporting event on our TV's.
(407) 656-2626 EXT.2280